Hello,
I'll tell you a bit more about GoldMine Premium !
Why "Premium" ?
When I wrote my first blog (available on my profile: "My experience and my tips"), I decided to share with you a free EA, GoldMine.
GoldMine is composed of 3 powerful strategies, but GoldMine Premium comes with a full version that includes 6 strategies!
I'll just explain, I'm a very transparent person, and I think it's really important to know the EA that we use.
About the development of GoldMine Premium
I started developing this EA in 2020, I had so much work that I left it aside.
At the end of 2020, I had built my EA, but I was still not using it, as it was not complete enough for me.
Then in 2021 I started again, and I must confess you that GoldMine Premium was complicated and very interesting to create.
I was used to create an EA only on forex, and there using the Metal (gold), was different, datas, as well as the indicators to be chosen.
GoldMine Premium has been tested for 1 year, until January 3, 2022, so I decided to publish it on the market to let you benefit from its advantages.
How was it created? And why does it work?
Indeed, I still haven't mentioned it.
When I planned to create GoldMine Premium, I naturally based it on the gold chart.
The most important thing is to choose the right indicators for the chart.
I make my EA to learn all the previous data, so that he understands the market and can adapt to it.
So this EA is composed of market data, as well as helpful indicators for gold.
With this I found combinations that give me nice results.
And that's it GoldMine Premium is created! Of course it's not done so fast, there are mistakes that need to be corrected, which make us lose time,
but that's the challenge.
Finally, the result is really awesome, so I'm glad I was a beater!
Why does it work?
As I told you before, this EA has learned all the previous data of the market, as well as my work that was provided to make it work.
I have tested it for 1 year and I have been profitable, moreover I have to specify, it puts to happen to have losses with GoldMine Premium, which is quite normal.
What really matters is the end, if you are profitable over the month or 2, you will be glad you waited 🙂
Now I will detail some strategies I have selected in order to be more transparent.
Strategy 1: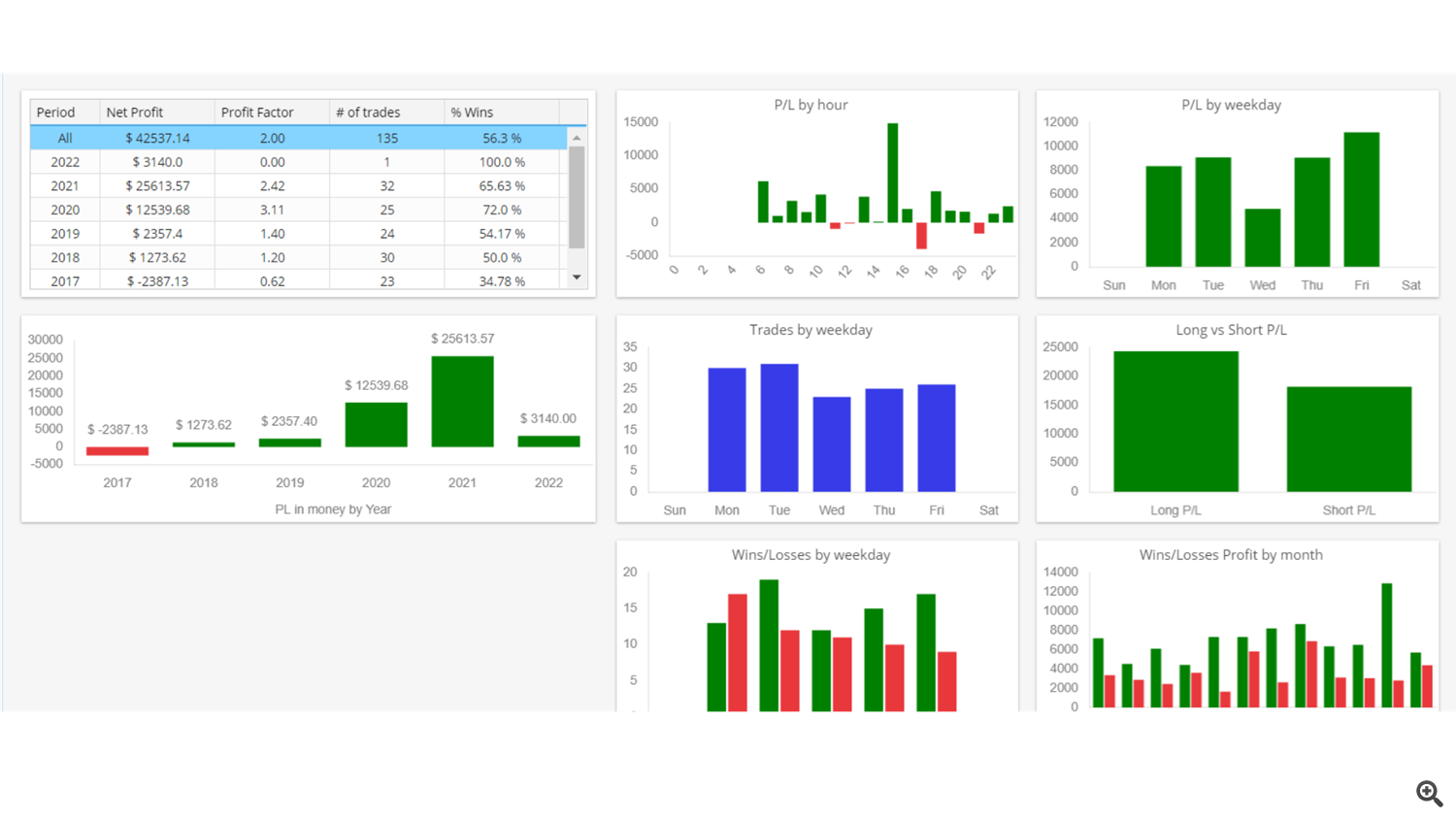 Strategy 2: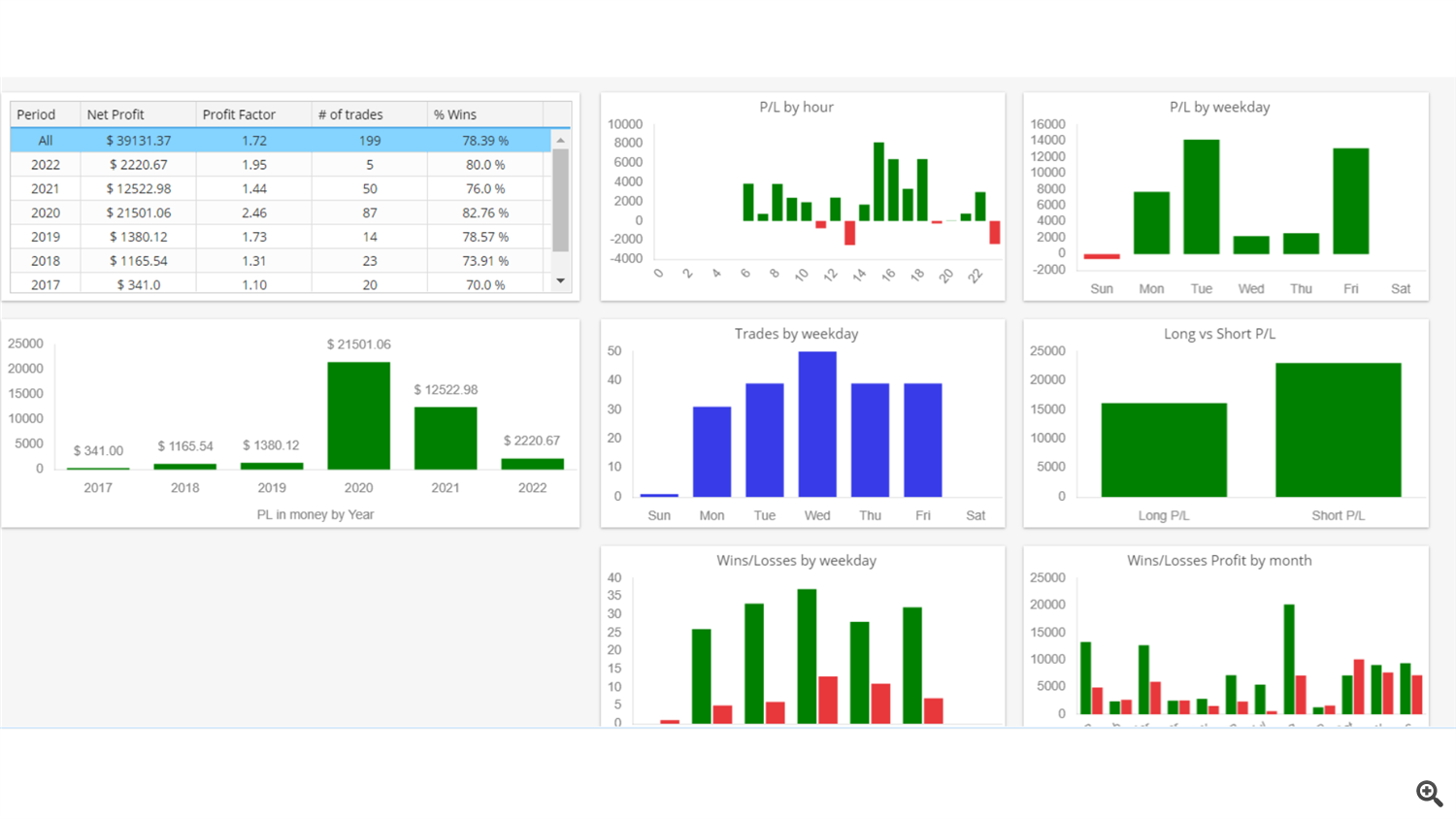 Strategy 3: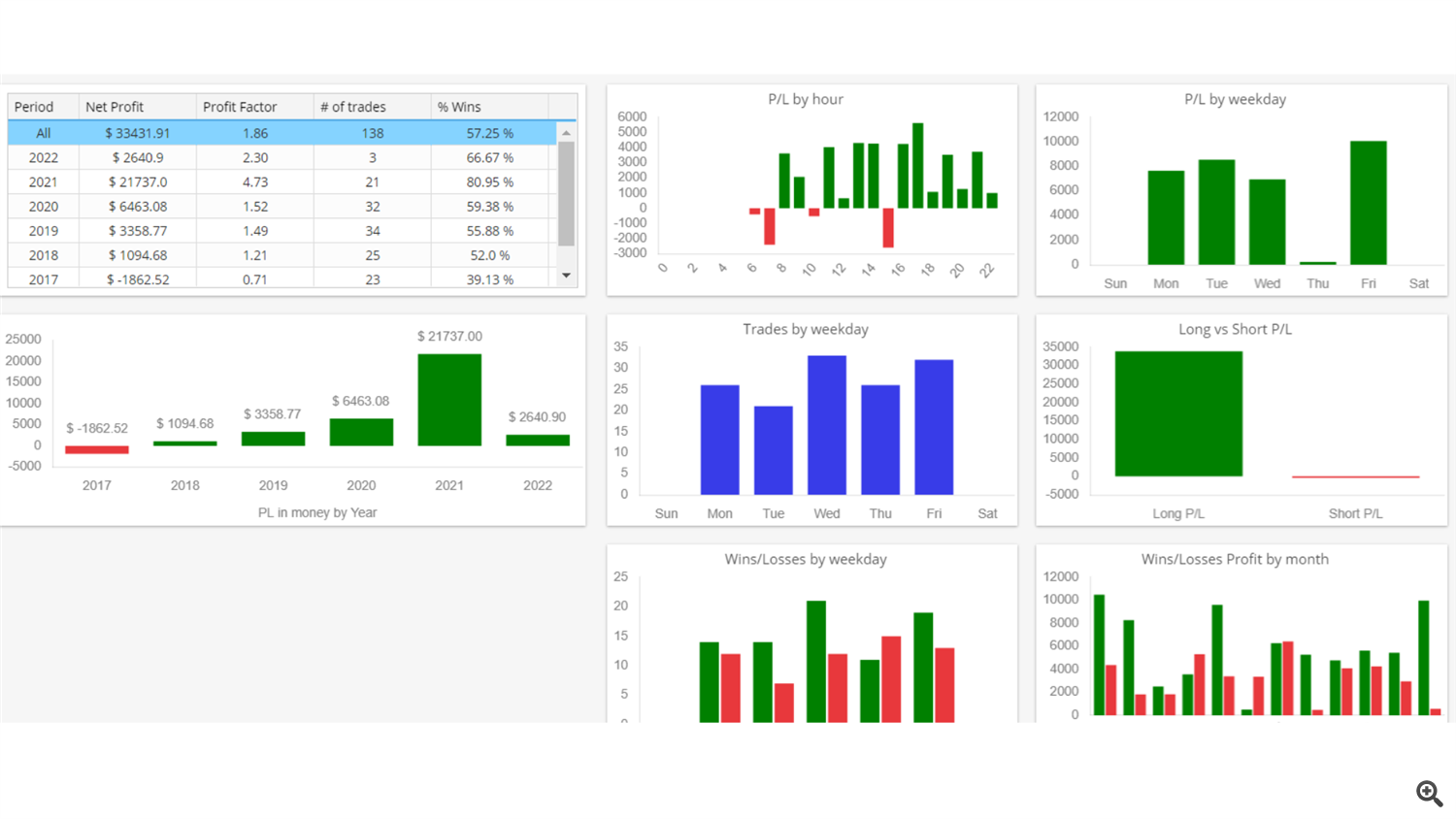 Strategy 4: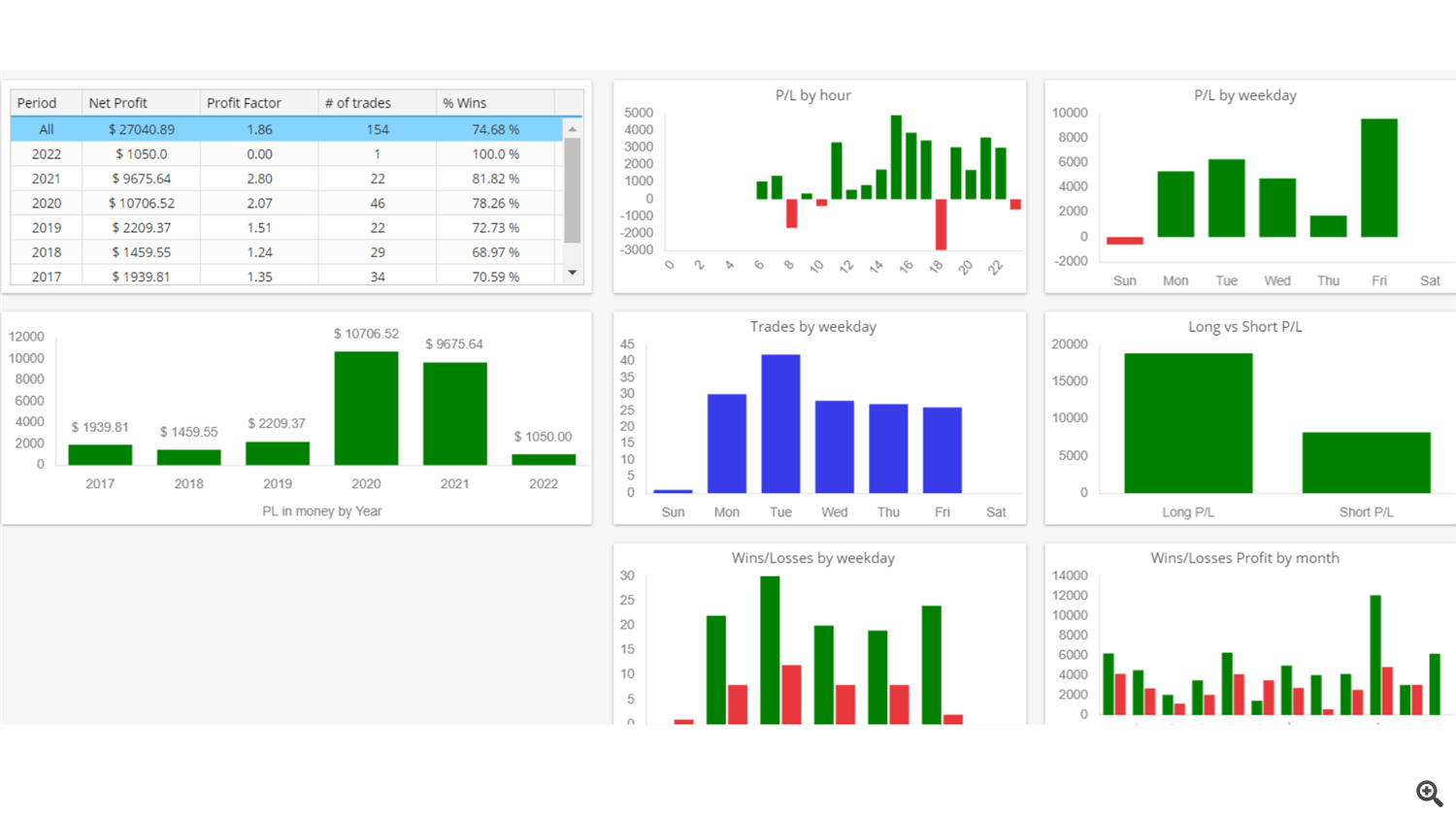 I would like to point out that the results of the strategies were made with a deposit of $10.000 with a lot determined by the % of the balance.
Your profits will depend on your deposit.
We can see that you have profits, as well as losses, but most of the time you will be in profit! And that's what we want!
What else?
When GoldMine Premium takes a position a TP and SL are always placed.
The maximum drawdown is about 5%.
GoldMine Premium is not a risky EA, it will not take 51633 positions, but rather about 232 positions over 1 year.
This EA is close to my heart, and I hope you will like it!
I recommend you, if you want to use it, to first download the demo to see the backtest, then if you want to purchase it, you can test it on a demo account to start.
If you test it in real, please, use lots adapted to your balance, you must configure your lot size in GoldMine Premium settings.
Don't rush, you have your time!
I would like to add that GoldMine Premium will never be sold at an exorbitant price.
The goal is to make money, not to lose money! 🙂

le lien de GoldMine Premium: https://www.mql5.com/en/market/product/76889?source=Unknown%3Ahttps%3A%2F%2Fwww.mql5.com%2Ffr%2Fmarket%2Fmy#description
Please feel free to contact me if needed.
Thank you for your time!