Greetings !
Recently, I have increasingly noticed how new systems with 90% quality appear in MT4
Novice programmers use MetaQuotes quotes with 90% quality
This definitely won't work in real trading! These are not your broker quotes in real trading!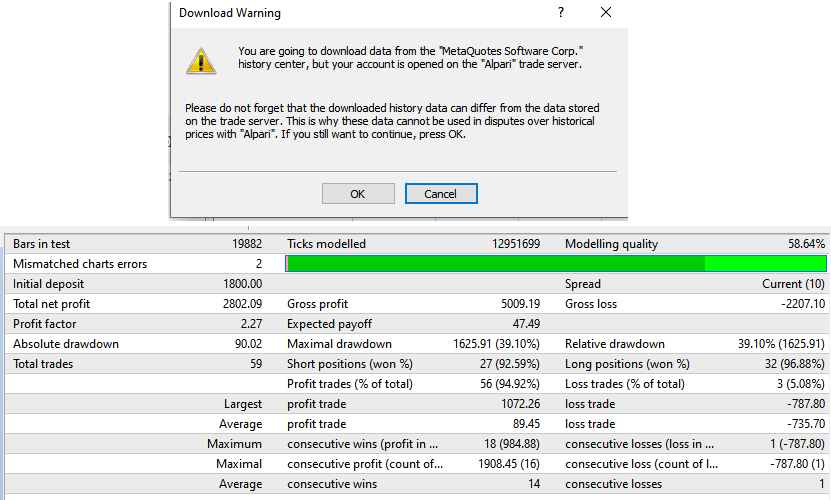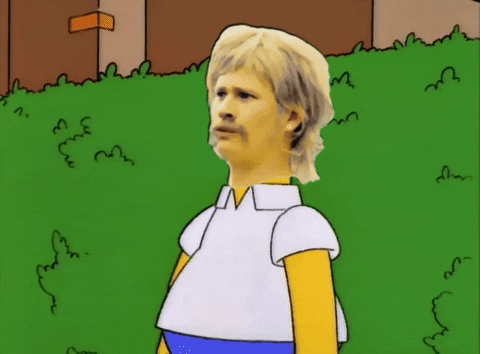 ---
These prices are two or three times lower than the real historical prices from your broker
That's about 20 million real quotes, which are not enough in history with 90% quality.
MQL has been trying to attract users to MT5 for many years
For developers of MQL software systems, this is very difficult and aggressive.
Personally I don't like that MT5 consumes my VPS RAM 2-3 times more than MT4, MT4 is light and doesn't require much RAM
Also, many brokers are in no hurry to switch to MT5, as this will cost them a large amount.
Yes, it is really expensive for the broker to use MT5
MT4 does not allow us to use historical prices for testing directly from your broker
Many people are already using TickDataSuite, it allows you to get quotes from DukasCopy with 99% quality
But these are not quotes from your broker, these are quotes from someone else from Dukas
I don't want to say it's bad or good, it's not from your broker or another broker
This is one of the reasons why test results differ so much from real trading.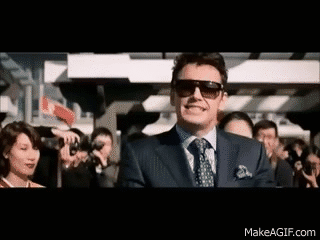 To get a qualitative test in MT4 with 100% quotes directly from your broker, you need to do a number of tricks
In TickDataSuite you can create your own quotes and currency pairs, you can put them in forex and earn millions of dollars
Joke, can not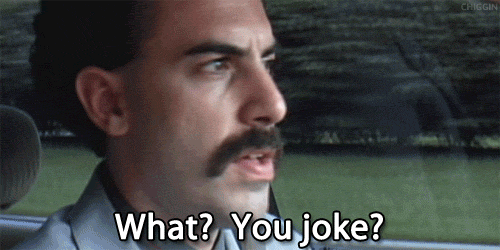 But you can convert 100% real historical prices with variable spreads, slippage, commissions and swaps from MT5 to MT4
To do this, we need the free TickDataSuite
Open MT5, check the MarketWatch tab of the selected best MT5 broker, right click select icon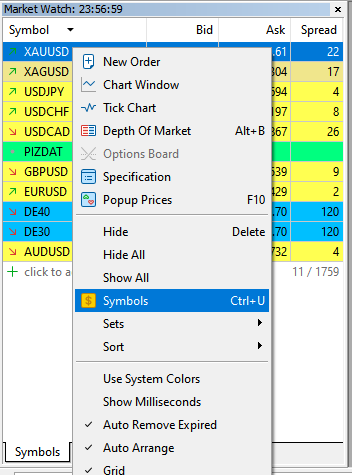 Select the Tags tab from the top, select the EURUSD currency pair, and select the date from and to
We start downloading quotes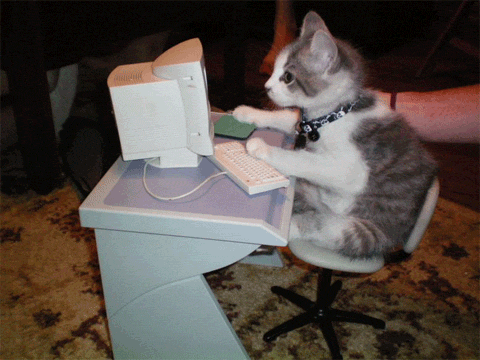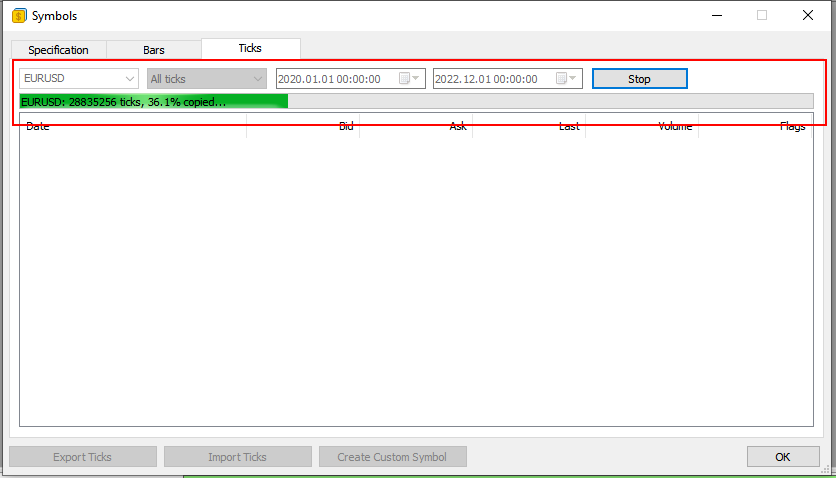 Next we save our quotes to a file, roughly 2 years of quotes in 2GB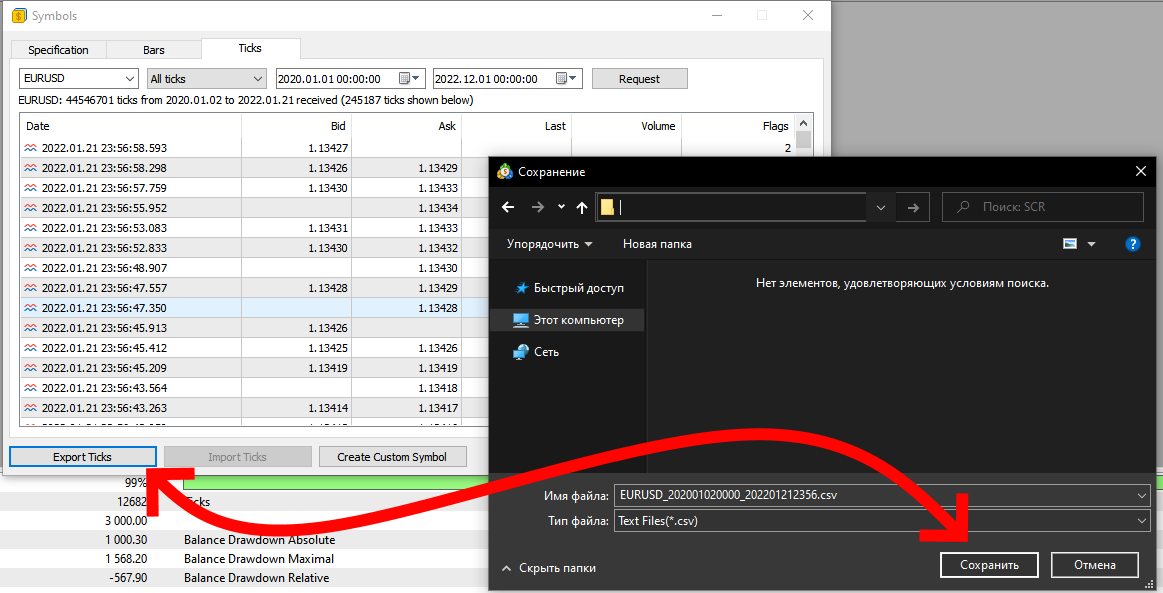 After that launch TickDataSuite
Choose Source (Bidding Provider)
Add a new broker MyBrokerName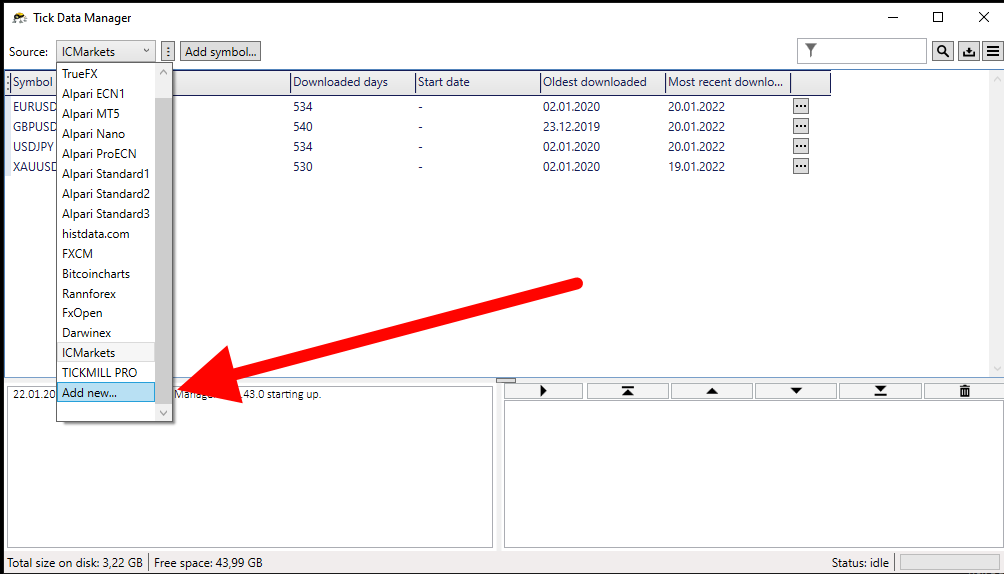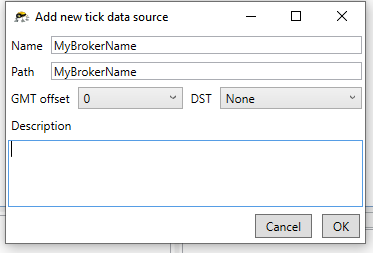 Can't GMT and DST, that quotes already contain this data
Next we add the AddSymbol button for EURUSD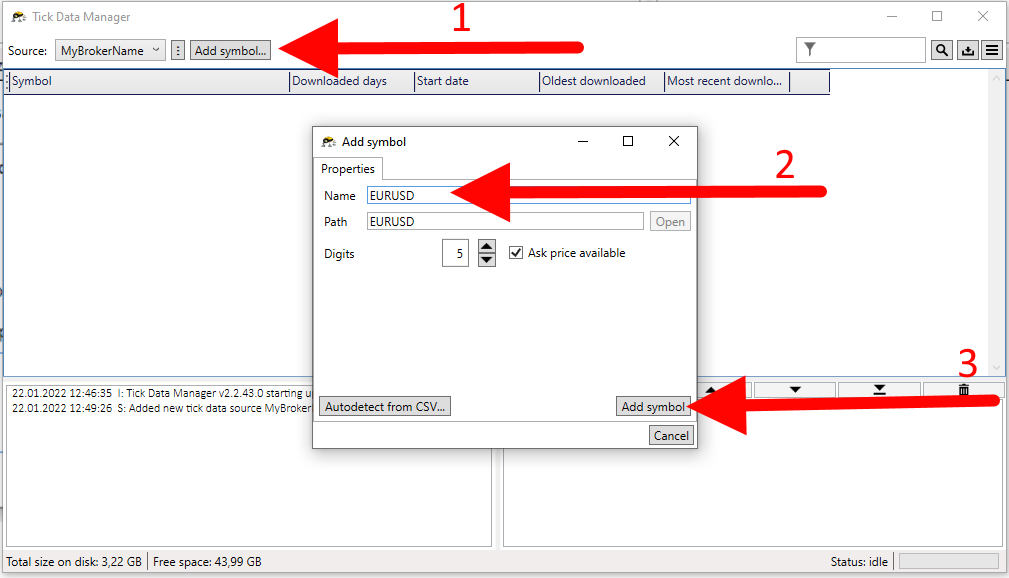 Next, we fill this new symbol with our own quotes, which we previously saved from MT5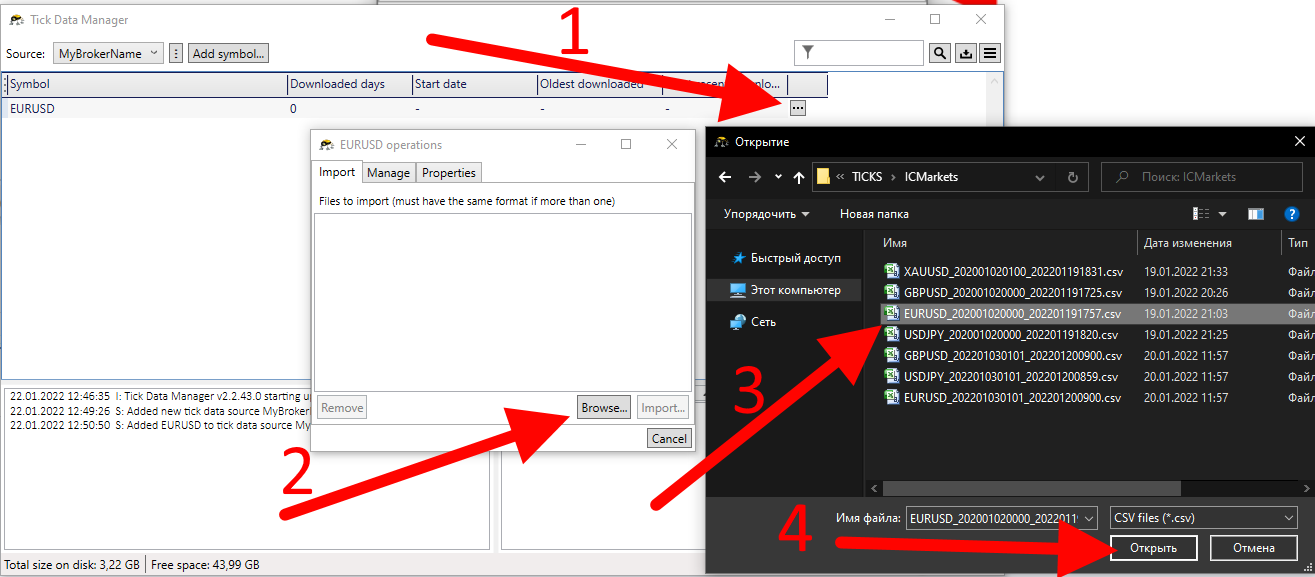 Click on StratImport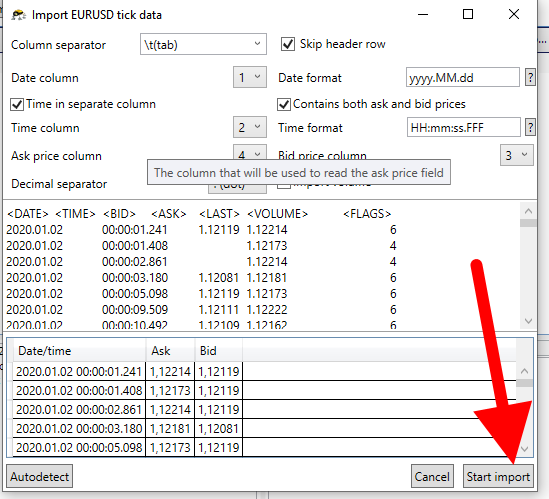 Thus, we have transferred quotes from MT5 to TickDataSuite
Launch MT4 and click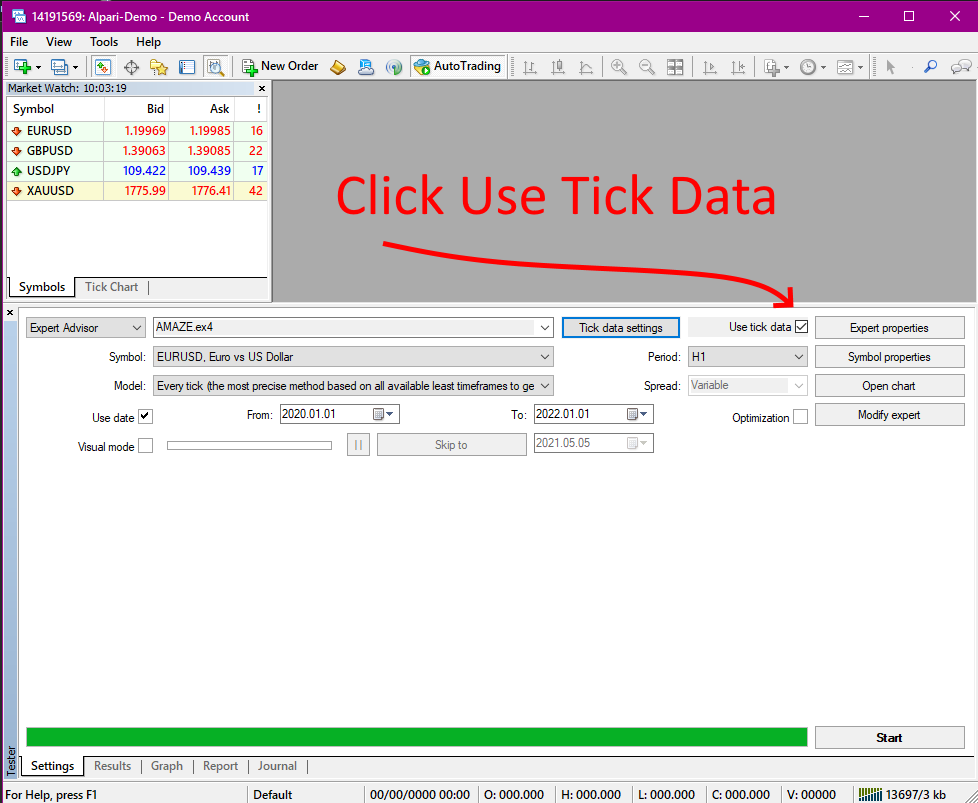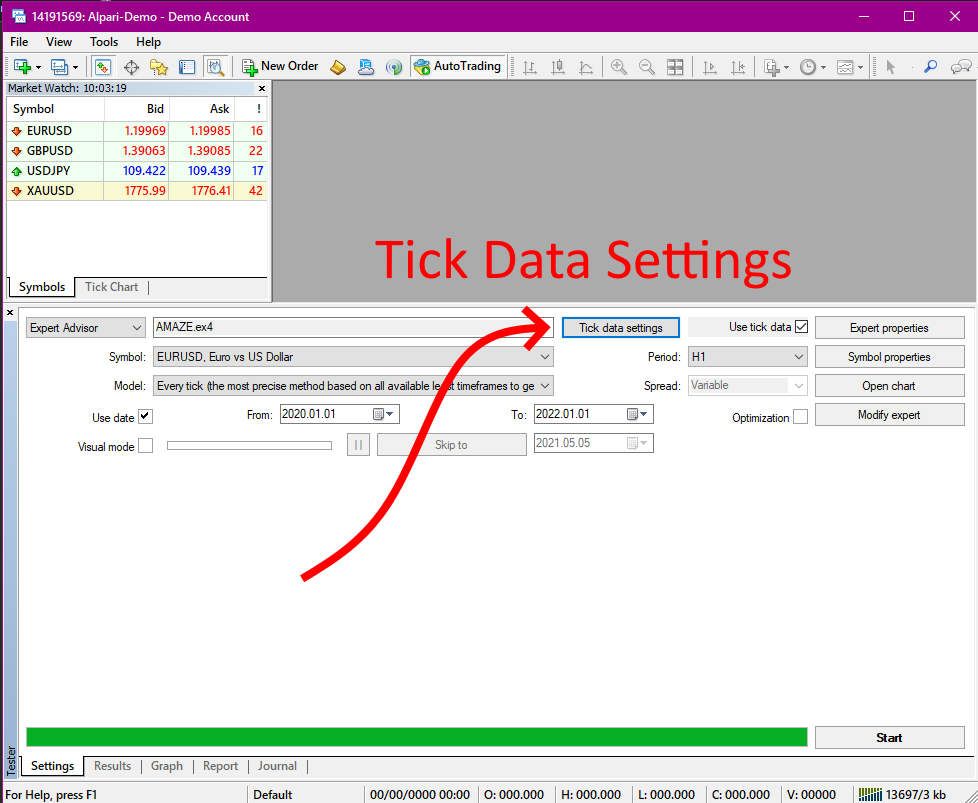 After that select the new quote provider and the symbol we imported from MT5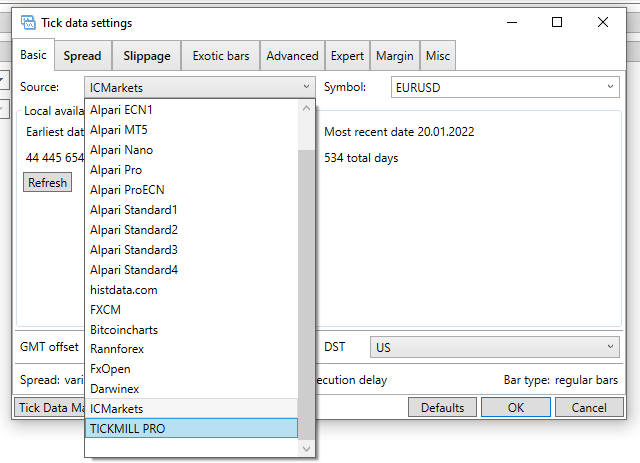 For ICMarkets GMT = 2 DST = US, these are broker settings
You can also add a commission for a swap broker broker
Just use Tick Data Settings d MT4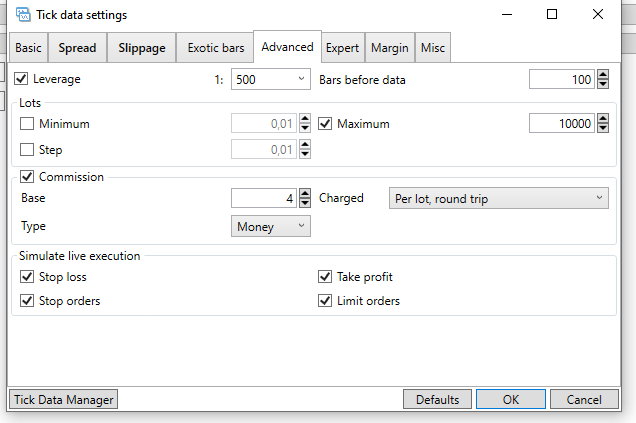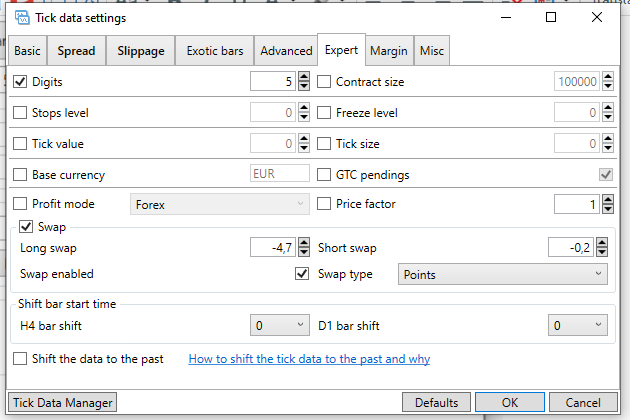 For optimization and testing of trading systems I usually use 100% real prices from ICMarkets Raw, Tickmill Pro, Pepperstone Razor and FPMarkets
Thank you for reading this to the end.