Benchmark indices surged more than 1.38% for the second day in a row, signaling that the market supports the union budget. Dow and Nasdaq futures indicate a negative start for US markets.

Brent Crude: 89.07 -0.21%


USD-INR Spot: 74.79 +0.24%


India 10Y bond yield: 6.829 +2.17%
Majority of sectoral indices finished the day in the green. The Nifty metal was the leading gainer, up 4.49%. Nifty Auto was the biggest loser, down 0.75%.
Amongst the F&O stocks

Navin Fluorine International Ltd was the top gainer.


Hindustan Petroleum was the top loser.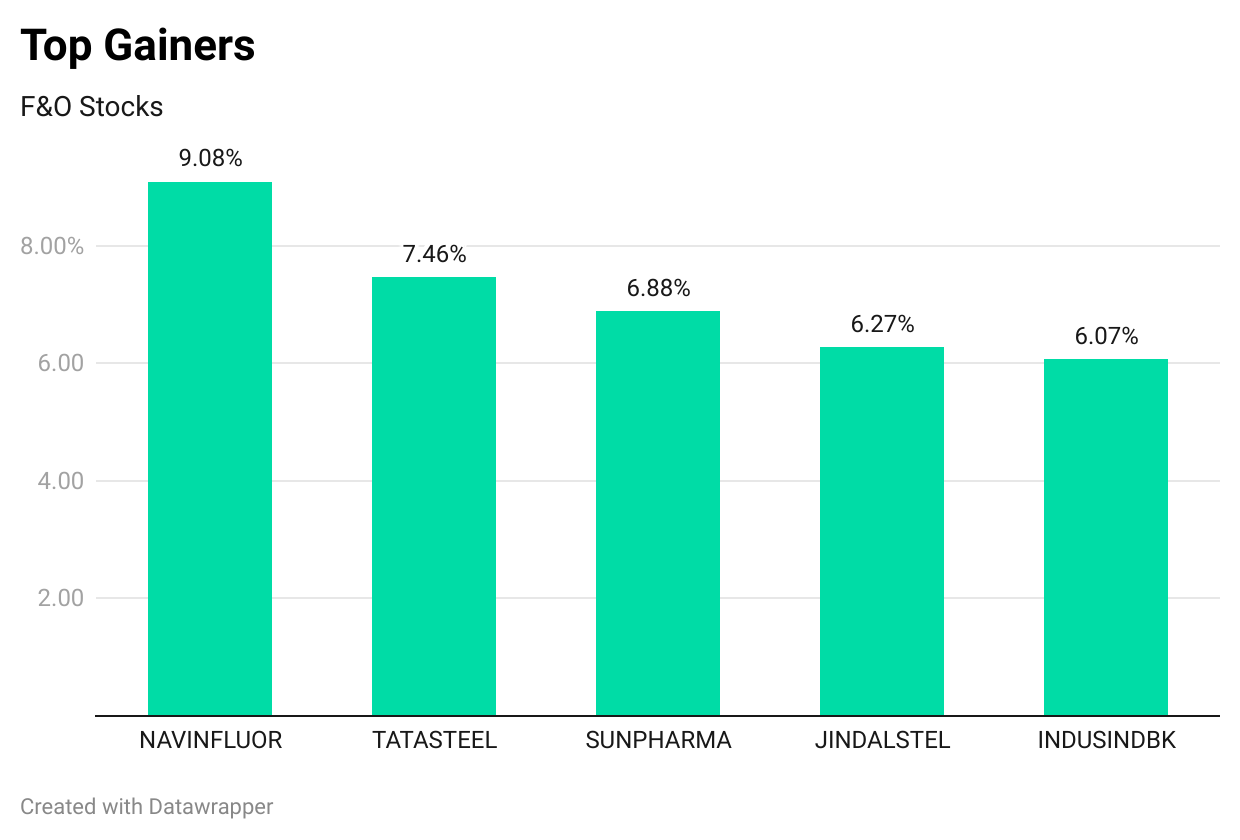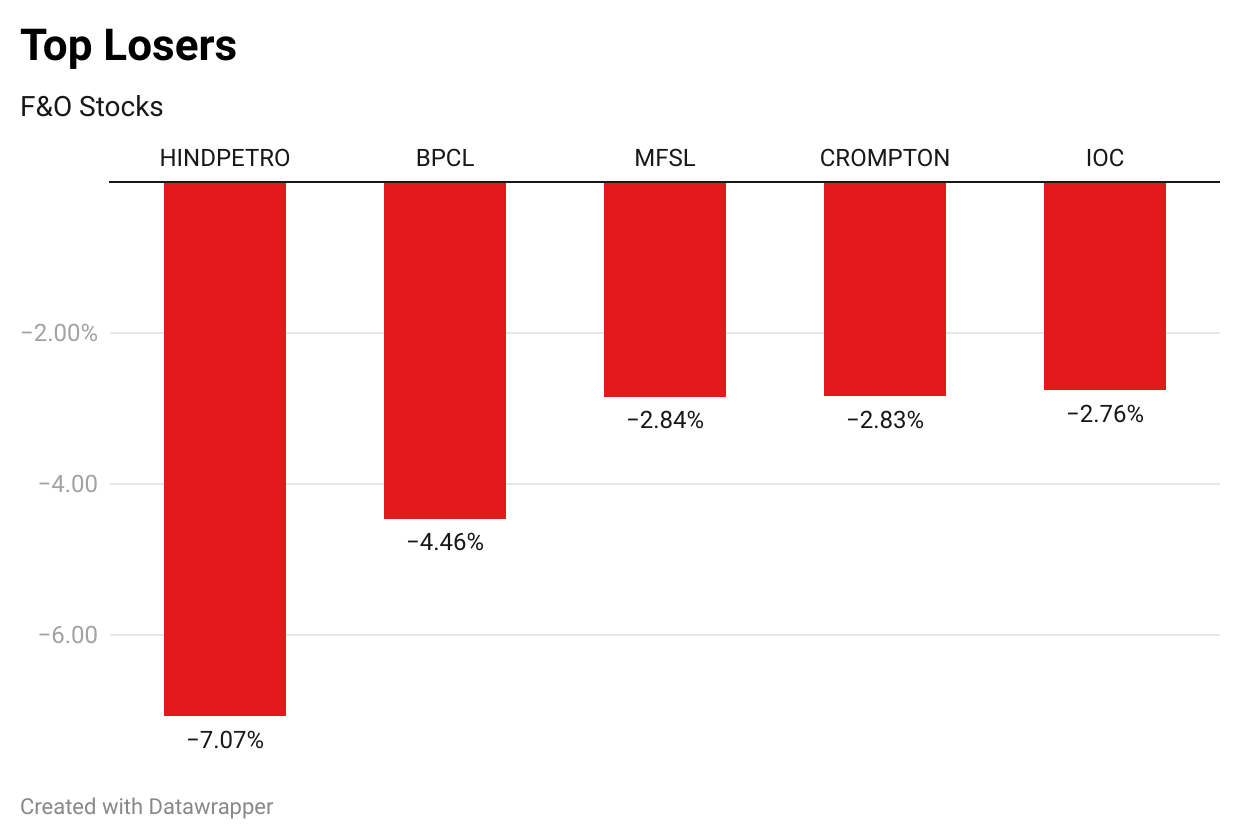 Earnings Update:
Adani Ports reported a net profit of Rs 1,472 crore for the third quarter, a 5.7% drop in year on year. In the previous year, the company had a net profit of Rs 1,561 crore.
Indian Hotels Co Ltd (IHCL) declared a consolidated net profit of Rs 95.96 crore. The consolidated revenue from operations was Rs 1,111.22 crore, up from Rs 559.86 crore the previous year.
Tech Mahindra's Q3 revenue from operations was 11,451 crore, increasing 18.7% year on year. The company's overall net profit increased by 4.5% to Rs. 1,369 crore.
Hindustan Petroleum Corporation (HPCL) reported a 43% year-on-year decline in consolidated net profit to Rs 1,353 crore for the quarter, while revenue increased 33.56% year on year to Rs 103488.75 crore.

In the news
Finance Minister Nirmala Sitharaman on Tuesday announced that the gross GST collections for the month of January 2022 is at Rs 1,40,986 crore, which is the highest since the inception of GST.
Maruti Suzuki sales dip 4% to 1,54,379 units in January. "The shortage of electronic components had a minor impact on the production of vehicles which are primarily sold in the domestic market. The company took all possible measures to minimize the impact," MSI stated.
key announcements #Budget2022.
Around the world
Euro zone unemployment fell to its lowest level on record in December, data showed on the European Union's statistics office Eurostat said the unemployment rate in the 19 countries sharing the euro fell to 7.0% of the workforce from a revised 7.1% in November – the rate lowest on record since measurements started in April 1998.
UK house prices show the strongest start to year since 2005. Property price index rises by annual rate of 11.2% in January surpassing economists' expectations